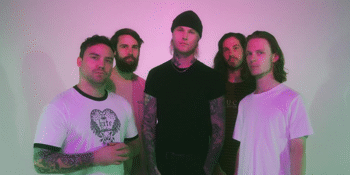 WHAT'S MY AGE AGAIN? PRESENTS
STEPSON 'HELP ME, HELP YOU' TOUR - PERTH
WITH SPECIAL GUESTS
Lucy's Love Shack (Perth, WA)
Saturday, 19 February 2022 8:00 pm
Brissy band
Stepson
have announced their Australian tour dates for their new album - heading to the West Coast to play
What's My Age Again?
at Lucy's Love Shack on Friday the 18th June!
Stepson's album 'Help Me Help You' will be released on Friday March 26th through Sharptone Records and is available for pre-order now at
http://stepsonpunk.com
. Tickets will be on sale 9am AEDT Wednesday March 17th, with all details also at
stepsonpunk.com
.
Special guests to be announced.